Updates & News
Stay up to date
ELECTRICAL SAFETY TRAINING
NFPA 70E 2018 CLASS
PRESENTED BY
ELECTRICAL PROFESSIONAL CONSULTANTS
Location: Nevada Contractors Association (NCA) Building
150 N. Durango Drive, #100
Las Vegas, NV 89145 (Location map on back)
Date: January 29, 2020
Time: 8:00 AM-4:30 PM
Instructor: Howard Herndon
There have been major changes in the updated 2018 NFPA 70E code such as important terminology changes, updated work practices and more. EPC provides concise and clear information on what you and your team need to know for compliance with workplace and OSHA requirements.
Cost per attendee: $300.00
Lunch/NFPA 70E book included
Certificates of Completion & CEU's available
DUE TO SPACE CONSTRAINTS, LIMITED TO 25 ATTENDEES PER CLASS
*72 hour notice required for any refund or transfer of class fee*
Call: 725-214-6004
REGISTRATION CLOSES Friday, January 15, 2020
For more information/registration please call number above
Electrical Professional Consultants
Offices in Las Vegas, NV • Sparks, NV
725-214-6004
read more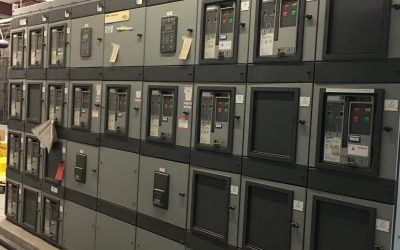 By Howard Herndon – Electrical Professional Consulting PEARL, a driving force in the electrical apparatus reconditioning industry, is made up of approximately 75 member companies who recondition electrical apparatus including switchboards, switchgear, circuit...